Insights
A collection of our recent articles, white papers, webinars, reports and videos.
News
card & digital payments
eGov
Tuscany Region confirms TAS for the evolution of its digital platform IRIS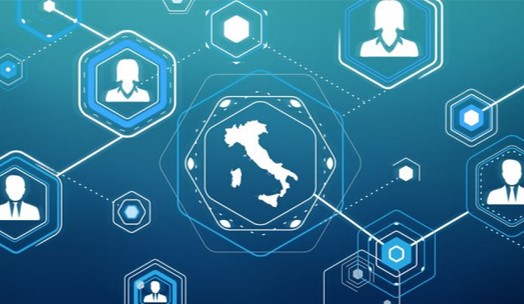 The innovative solution created by TAS for the
Tuscany Region
over 10 years ago still represents today a best in class platform for accessing debt positions and collecting payments in compliance with the public national
pagoPA circuit
. This is proved by other important regional administrations such as
Lazio, Umbria and Sardinia
, having chosen to reuse the same core platform, adapted by TAS to their specific requirements. Similar solutions for pagoPA payments have been provided by TAS through partnerships also to central Public Administrations such as the
Italian Medicines Agency, the Ministry of Health and InfoCamere
. Based on the
PayTAS
proprietary framework, the platform has been built to meet the multiple needs of public administrations and any creditor who provides services of public interest, in the
provision of end2end collection and payment services
, with a technical and operational approach aimed at facilitating the participation of as many administrations as possible into the pagoPA ecosystem.
IRIS
, the solution created for the Tuscany Region, more specifically addresses and optimizes the following tasks:
administrative and technical enrollment of public bodies belonging to the Tuscany territory
standardization of interfaces and integration with the national IO App system, with full reconciliation of receipts
simplification of the payment experience of the users (citizens and businesses)
integration with regional apps
integration with the centralized booking system for public healthcare services (CUP) and the Pharmacies of the Tuscan Health Service.
Particular attention was paid to the multi-channel freamework, based on a rich catalog of APIs covering the most innovative mobile acceptance devices as well as the more traditional ones. The positive track record and the close synergistic collaboration experienced by Tuscany Region with TAS during the last decade triggered the renewed appointment for the maintenance agreement dedicated to the evolution of IRIS for the next years to come. TAS is a leading provider in the digital payments platforms and services for the financial sector, in particular for the latest trends such as
Open Banking, PSD2, Instant Payments and Request2Pay
. TAS solutions for the B2G space are offered on premises or in
cloud, thus allowing minimum in-house and up-front costs
. Market operators can design their payment services leveraging a set of standardized and simplified interfaces, including those that integrate Italian Municipalities, which allows for a significant acceleration in public administrations onboarding. The platform customized for PSPs enables the measurement and matching of high service performance levels and continuous process monitoring, and satisfies all integration scenarios with the domestic pagoPA scheme in a scalable and stable way despite the huge and constantly increasing number of payment transactions generated by key sectors such as multi-utilities and public healthcare companies.
Contact us
Get in touch to discover how we can help in achieving your business goals